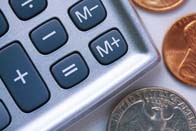 Iowa Bankruptcy
Learned, Prichard & Associates' Bankruptcy Practice offers comprehensive legal services in bankruptcy, insolvency, restructuring, and creditors' and debtors' rights throughout Iowa. Bankruptcy is a unique area of practice requiring highly specialized knowledge of the law, an understanding of how that law fits into the broader legal and commercial framework, and a full range of transactional and litigation skills. We take care of all aspects of filing for bankruptcy In Iowa. We are able to represent debtors, financial institutions, commercial lenders, landlords, equipment lessors, asset purchasers, and a host of others whose interests are affected by bankruptcy.
Above all, we are a client-driven firm. Our clients' goals are our goals. We stand ready to apply our skills, relationships, and experience to give our clients tailored advice and solutions as quickly and economically as possible. Our Bankruptcy practice provides effective negotiation, litigation, or a combination of the two, while remaining sensitive and responsive to the economics involved in bankruptcy matters.
We have thousands of satisfied bankruptcy customers from: Charles City, Osage, Mason City, Des Moines, New Hampton, Clear Lake, Parkersburg, Cedar Falls, Cresco, Northwood, Sumner, Madrid, Perry, Wintersrt, Osceolla, Knoxville, Pella, Newton, Ankeny, Altoona, Urbandale, West Des Moines, Norwalk, Clive, Van Meter, Grimes, Johnston, Iowa. Choose Learned, Prichard & Associates for your business bankruptcy and family bankruptcy fillings. We know Iowa Bankruptcy Law and how to protect you. Learned, Prichard & Associates will assemble all aspects of Iowa Chapter 13, and Iowa Chapter 7.