Your Legal and Business Advisors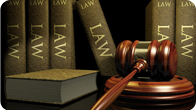 Welcome to LearnedLaw.com, the website for Learned & Associates, P.C. This site will help familiarize yourself with our Firm and the services that we have to offer. With our experienced professionals we are able to offer each client a customized solution for virtually any need that arises.

Learned & Associates, P.C. is unmatched in its experience, knowledge, and resources. Our professionals include Attorneys and support personnel with a wide variety of backgrounds and experiences. Call Us and Let Our Legal Expertise Help You!